Solve problems with bottlenecks in the packaging process
Are your packaging table the bottleneck of your production?
If you experience one of the following challenges at your packing station – take a closer look at our EGArobot packer:
Challenges with maintain a high packaging quality and output at all production hours
Desire for a higher capacity
Challenges with repetitive work.
Automating these repetitive tasks can free up the time, which personnel can use to focus on more valuable work.
EGArobot packages – Packs all products in all boxes, and covers all needs and challenges that may arise in the packaging process.
---
Fluctuating package quality can be solved with a vision camera installed at the robot packer, which ensures great accuracy and eliminates many challenges.
EGATEC's new Robot case packer packs products into trays and boxes with high speed and accuracy, using a number of robotic arms. A vision camera ensures utmost precision in placing the product precisely into the box. In addition, the camera ensures that products that are skewed on the conveyor belt are taken into account, as well as the distance  between the products on the conveyor belt. A problem that typically occurs when products are manually placed on the belt.
The robot packer uses one or more robot arms, handles the product using vacuum, gripper or a combination tool, depending on the product, which means that the robot packer can pack all kind of products.
With EGATEC's robot packer, you can pack in all types of boxes, including folded cardboard boxes, American boxes, glued and taped boxes with or without stacking edges, as well as plastic trays (RPC), BaleArm trays, IFCO, EPS trays
---
Start small, expand along the way and achieve increased capacity when it suits your production.
Our Robot packer is modular, which means that you can put series of robot packers in line with each other, and thus achieve a higher capacity. This also means that you can start with a single machine or series of machines, and expand with several series along the way.
The packaging robot, like all EGATEC's other machines, can be adapted to most production lines. Dimensions, inlet and outlet can be customized
---
Different packaging systems are available depending on the packaging challenge
This solution is applicable for both primary and secondary handling and packaging. Our list of robots includes articulated arm, delta and scara solutions. Solutions are provided with 4, 5 or 6 degrees of freedom depending on application.
---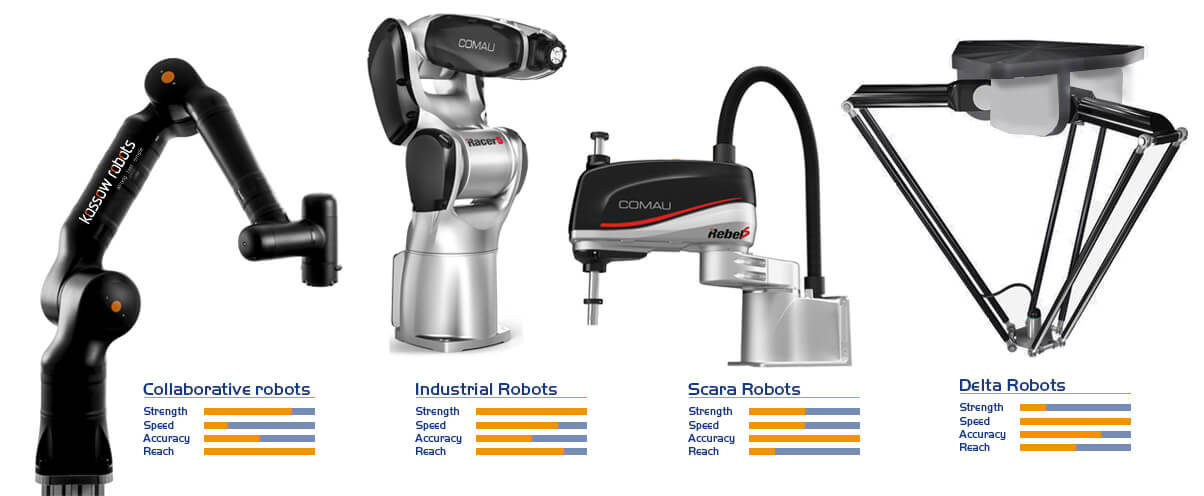 EGATEC's Robot packer can be used for both primary and secondary handling and packaging of food and non-food products, and with internationally certified food approval from the Danish Veterinary and Food Administration, EGATEC is able to supply machines for handling primary packaging (direct food contact).
---
Many options for customizations
The robot packer has a large touch screen with many options for customizing and changing packing patterns. A single employee can start up and maintain multiple packing lines, using the robot packer.