EGAsealer is an efficient case sealer for closing and sealing of boxes.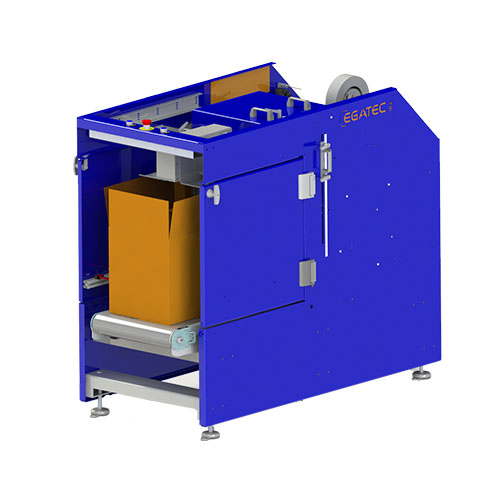 Functions:

Can handle variations in boxes

Extremely reliable

Closes and seals up to 12 boxes/min.

Seperate closing function of the box

Quick manual changeover

Can handle inconsistent quality of cardboard

2 editions: tape or hot melt
Options:

Automatic format changeover

Stainless steel edition

Hot melt closing

Available with integrated electrical control system
Are you facing a manufacturing challenge?
let us help you automate your company. 
(+45) 63 15 20 60
Dimensions (L x B x H): 1420 x 670 x 1250mm
Box size (L x B x H): Min. 180 x 130 x 100mm –

Max. 500 x 320 x 350mm

Capacity: Max. 12 boxes/min.
Changeover time: 30 s.
Sealing method: Tape or hot melt
Closing method: Doublesided pneumatic closing
Colour: Blue/orange. Configurable
Material: Painted steel. Zinc plated
Weight: 175kg.
For more information about how we can help automate your business, please contact us at