EGApicker

Palletizing robot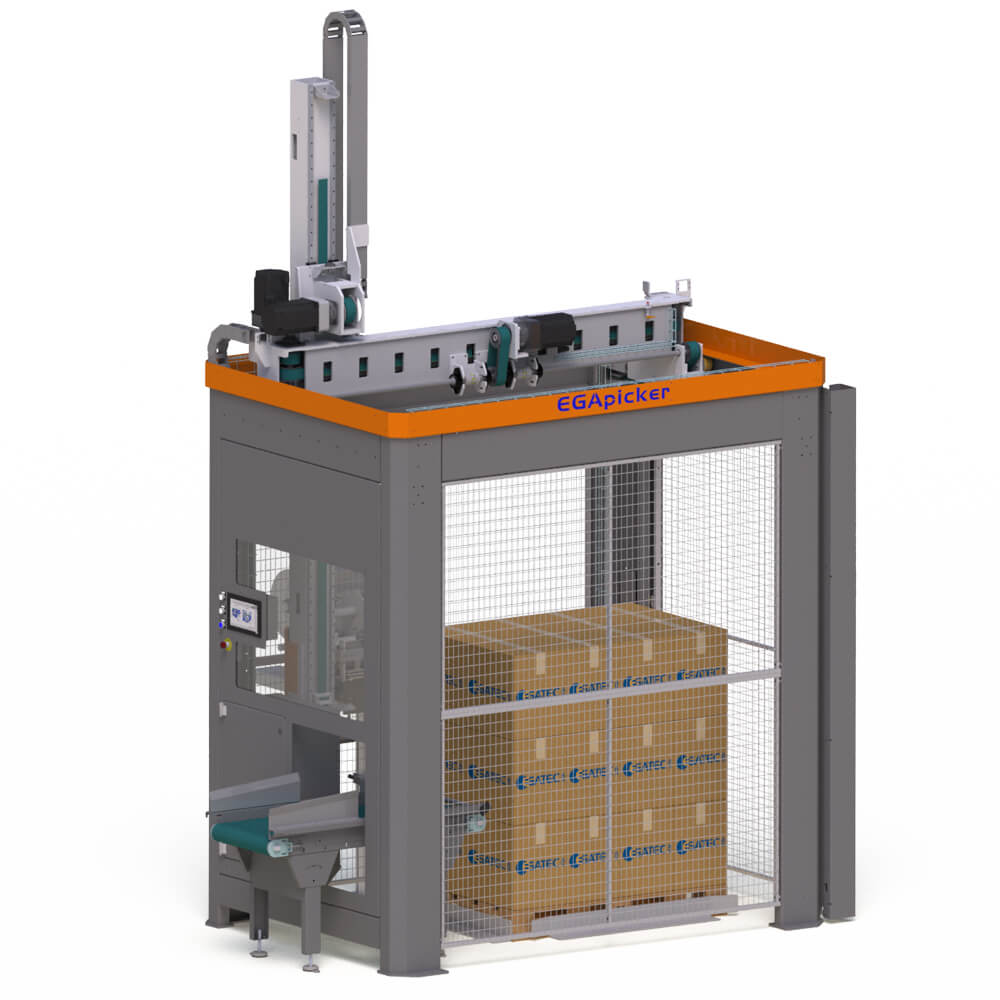 The flexible palletizing robot
EGApicker palletizes all products onto EU, UK, US and internal pallets. The gripping tool can use either vacuum, gripper or a combination to place products precisely on the pallet.
The plug and play palletizing robot can be modified for more than 12 palletizing stations, including pallet magazine, cardboard magazine multiple robot heads and automatic pallet exchange. The lowrider version makes it possible to install the EGApicker in factories with very low ceilings.
With the pattern generation software, it is possible for all operators
to modify and change the palletizing pattern.
Key functions
Plug and play palletizing robot

Can be fitted to your production

Possible to make 12 palletizing stations

Handles up to 100 kg/pick

Minimum footprint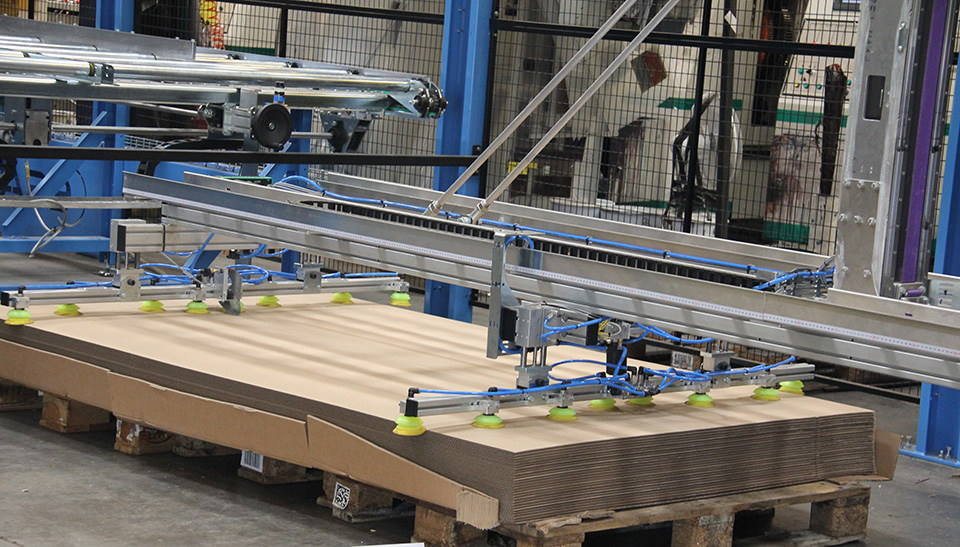 Are you facing a manufacturing challenge?
let us help you optimize your production
Hvidkærvej 3, 5250 Odense SV
(+45) 63 15 20 60
kontakt@egatec.dk
CVR: DK27348440
EGATEC A/S is represented world wide through a strong network of Agents.
Please contact us at (+45) 63 15 20 60, for more information.