EGApicker palletizing robot
EGApicker – palletizing robot
EGApicker is delivered as a 4 axis standard robot that handles multiple boxes at a time. The number of palletizing stations, interlayer magazines, pallet magazines and inlet/outlet conveyor systems are all configurable. –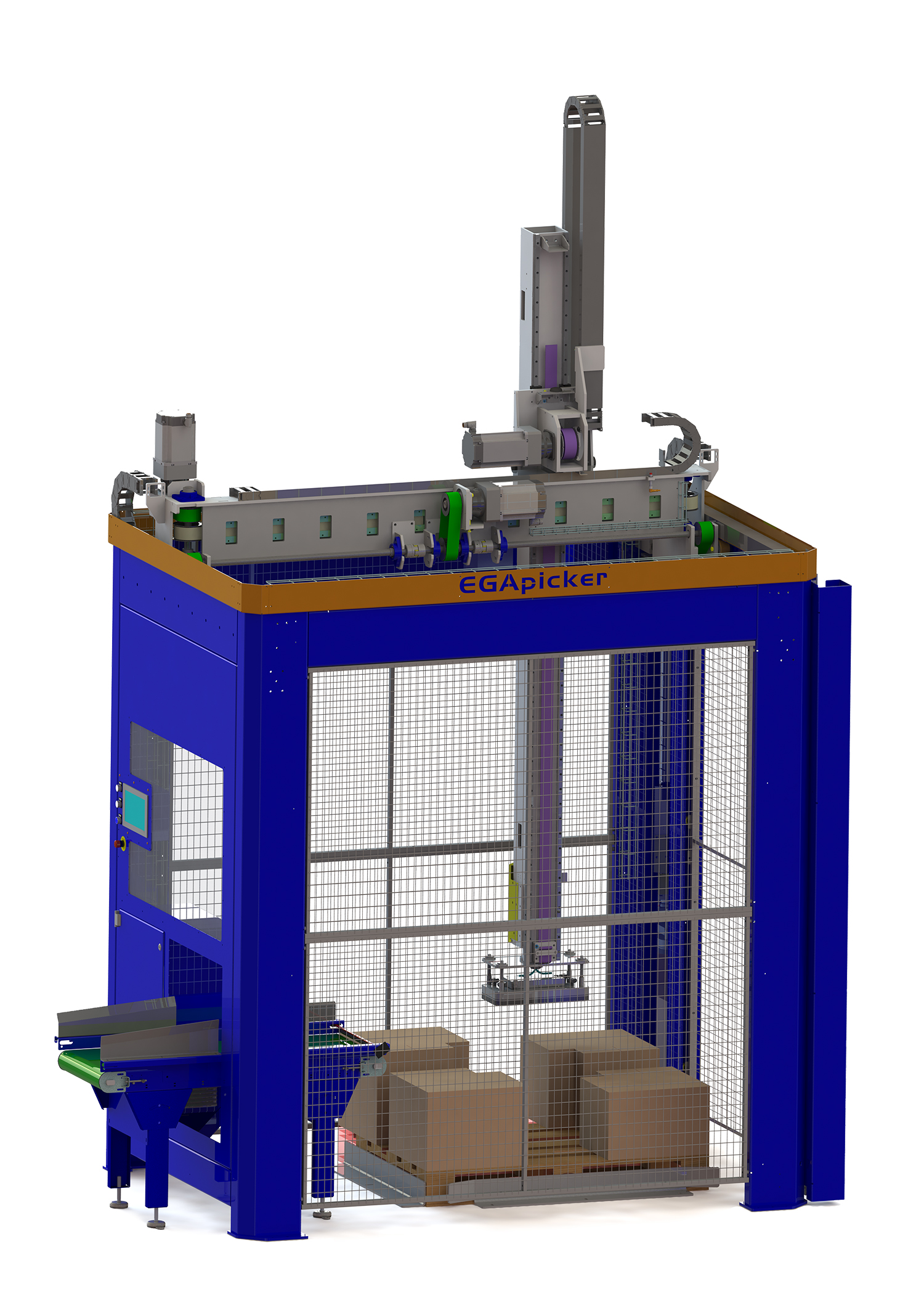 Palletizing robot for handling cardboard sheets
Normally, cardboards are lifted up manually to a punching machine involving heavy lifts and awkward postures, which has a harmful effect on the employee. Therefore, the customer needed a solution that could replace this manual process.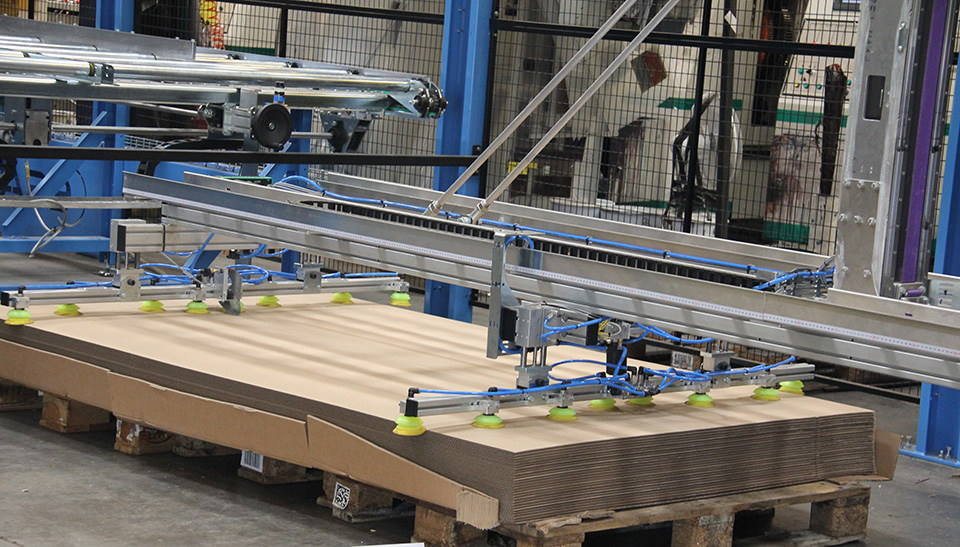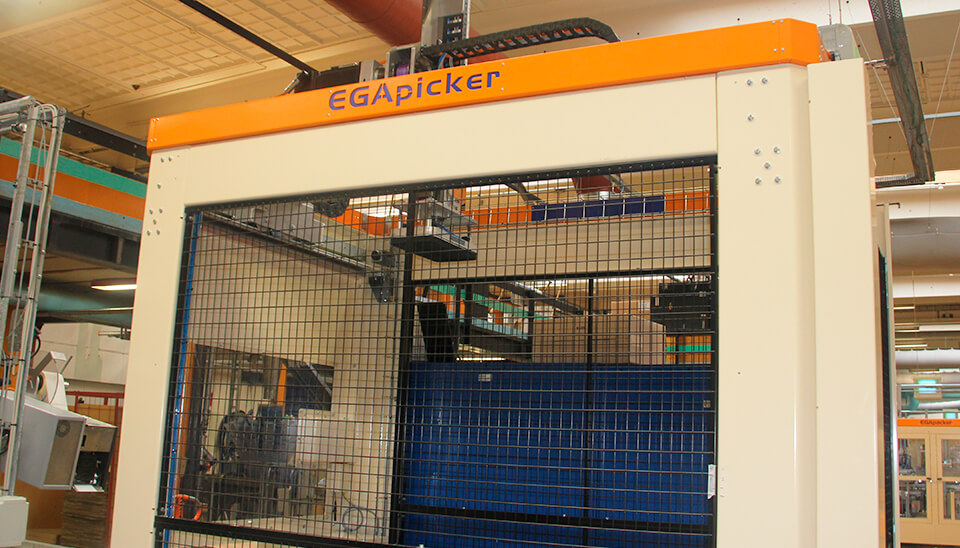 Functions
Plug and play palletizing robot

Can be fitted to your production

Cycle time up to 10 picks per minute

Possible to make 10 palletizing stations

Silent operation

Handles up to 100 kg/pick

Minimum footprint

Userfriendly control system. Operators can easily edit and make new palletizing patterns

–

–
Options:
Gripper tool or Vacuum tool

Fork tool

Interlayer magazine

Built in pallet magazine

Automatic pallet change

Stainless steel edition

High speed pattern builder

Automatic label dispenser
Dimensions L X B: 2.550 X 1.600mm (base unit)
Configurability: The number of palletizing stations, interlayer magazines, pallet magazines,
in- and outlet conveyor systems are all configurable
Cleaning: EGApicker is easy to clean, and we are also food industry approved
Accessibility: Good accessibility and easy loading and unloading
Construction: The mechanical construction of EGApicker is very rigid which allows high
speeds because of the stability
Extra tools: More gripper tools available
Axes: 4 (3 baseaxis X, Y, Z and rotation of head)
Product weigth: max. 100 kg.
Capacity: max. 10 picks/min.
Gripper head: Unigrip (Universal vacuum gripper head)
Inlet conveyor width: 300mm (Configurable)
Colour: Configurable
Material: Painted steel. Zinc plated
Pallet size: 800×1200mm (Configurable)
Load height: 2200mm (Configurable)
Min. height to ceiling with fixed Z-axis: 5.200mm (At load height of 2200mm)
Min. height to ceiling with telescopic Z-axis: 4.200mm (At load height of 2200mm)
Weight: 1.200 kg depending on configuration
Are you facing a manufacturing challenge?
let us help you automate your company. – –
(+45) 63 15 20 60
For more information about how we can help automate your business, please contact us at