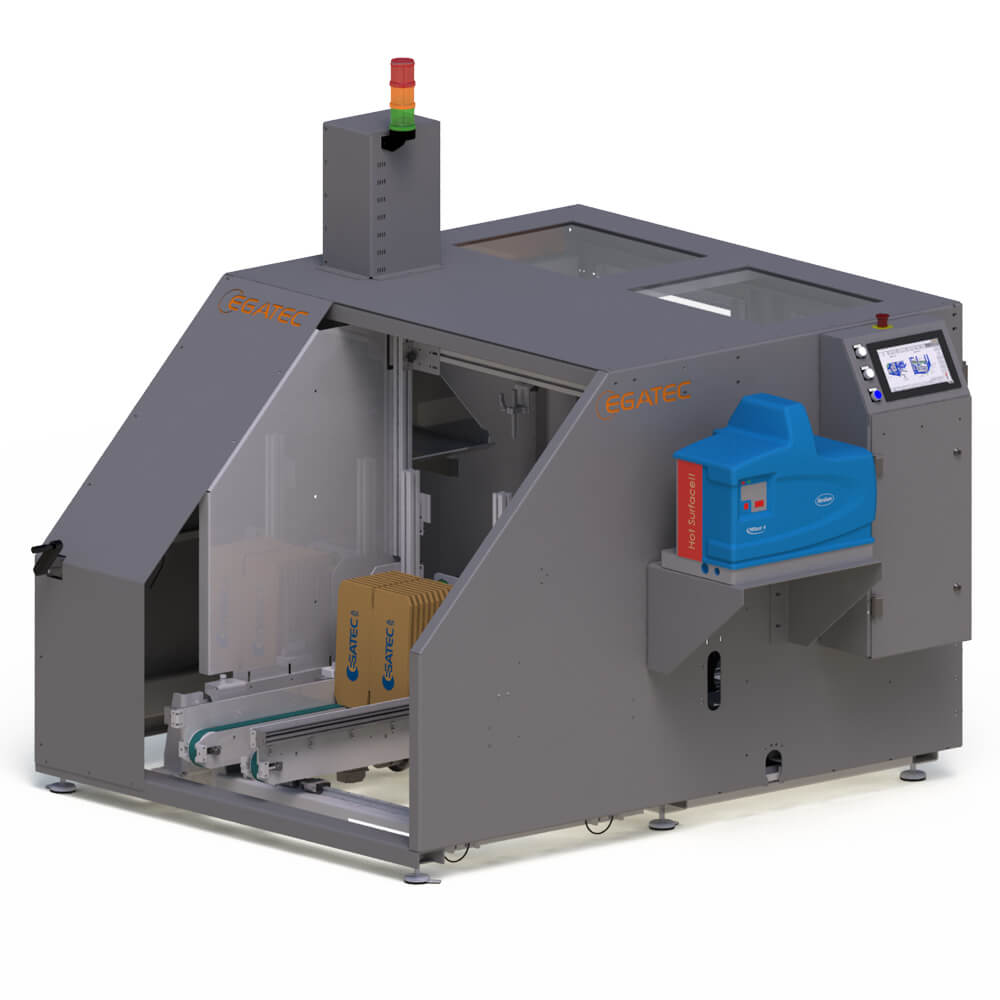 Key functions
Bottom sealing Hot melt or tape
Changeover time Max 10 minutes
Cardboard magazine length Customizable
Capacity Up to 15 boxes/min.
(Depending on box type)
Material Painted mild steel or stainless steel
Automatic case forming machine



EGAcase erector stores, opens, folds and glues all foldable carton boxes suitable for automatic machinery handling eg. all FEFCO types of Fefco 0200 and 0201. The case erector operates at a speed of up to 10 boxes per minute and can easily be integrated into existing production line.
Either standalone unit with HMI and PLC or as part of bigger line control.

Machine components from renowned brands – worldwide availability
EGAcase erector is a safe, robust, reliable and environment friendly solution.
For more information download datasheet and feel free to give us a call
Are you facing a manufacturing challenge?
let us help you optimize your production
Hvidkærvej 3, 5250 Odense SV
(+45) 63 15 20 60
kontakt@egatec.dk
CVR: DK27348440
EGATEC A/S is represented world wide through a strong network of Agents.
Please contact us at (+45) 63 15 20 60, for more information.