Case elevator EGAlift consists of two standard components – our own linear guiding system and our conveyor. Both can be customized for your needs, so there are virtually no limitations on how many boxes, or how high or low EGAlift operates.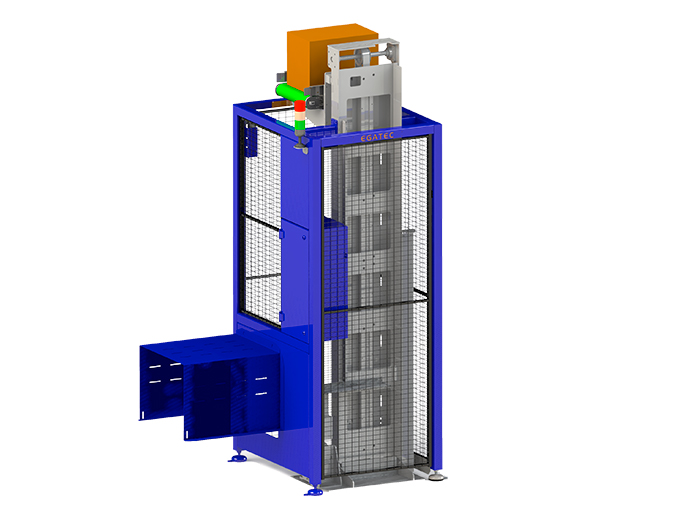 Functions
Adaptable to all case sizes

Modular

Silent operation

Built in reject function

Can deliver cases to two sides

Can deliver cases in different height positions
Options
Configurable conveyor

Stainless steel edition

Special lifting height
Dimensions (L x B x H): 1120x950x2860mm (Configurable)
Case size (L x B x H): Configurable
Capacity/cycle time: 8 sec./lift
Product weight: Max. 50 kg.
Lifting height: 2500mm (Configurable)
Delivery height: Can deliver cases in different height positions
Reject function: On both sides
Conveyor length: 530mm (Configurable)
Conveyor width: 400mm (Configurable)
Colour: Configurable
Material: Painted steel. Zinc plated
Weight: 300 kg. – depending on configuration
Are you facing a manufacturing challenge?
let us help you automate your company. – –
(+45) 63 15 20 60
For more information about how we can help automate your business, please contact us at