The wireless transfer cart runs wirelessly on rails. It is provided with a "robson drive" enabling delivery and pickup of pallets (both full, half and quarter pallets) to adjacent non-driven or driven roller conveyors.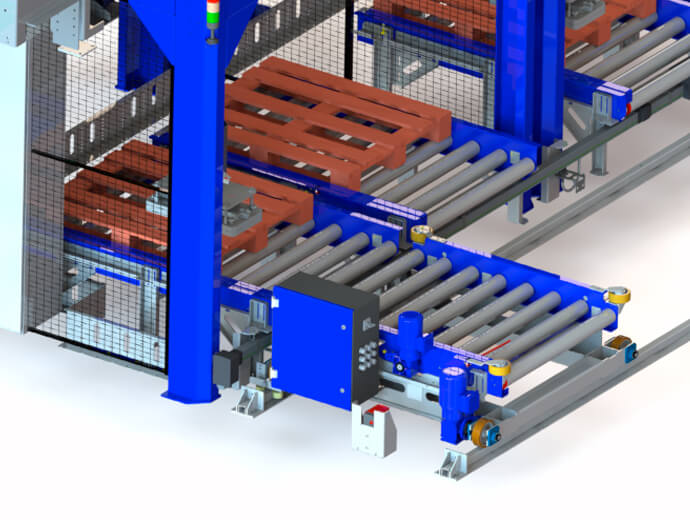 The wireless EGAtransfer cart:
Allows unlimited transport distance. Moreover, there are no more long and expensive cable trays, etc.
Only one drive to an unlimited number of roller conveyors. This results in big cost savings.
Rail construction is made of modules that enables easy extension by later extension/conversion without modification of existing machinery.
Pallet conveyor is also suitable for picking up and delivering pallets on both sides. For example, if to retrieve pallets from the pallet magazine on one side and deliver for palletizing on the other side.
Offer a better work environment because it releases the people from having to move around pallets – whether pallet truck or forklift truck.
Are you facing a manufacturing challenge?
let us help you automate your company. 
(+45) 63 15 20 60
For more information about how we can help automate your business, please contact us at