PC121

Parabolic Chute


Packaging machine
Packaging fresh fruit and vegetables in Punnets, clamshells and topseal.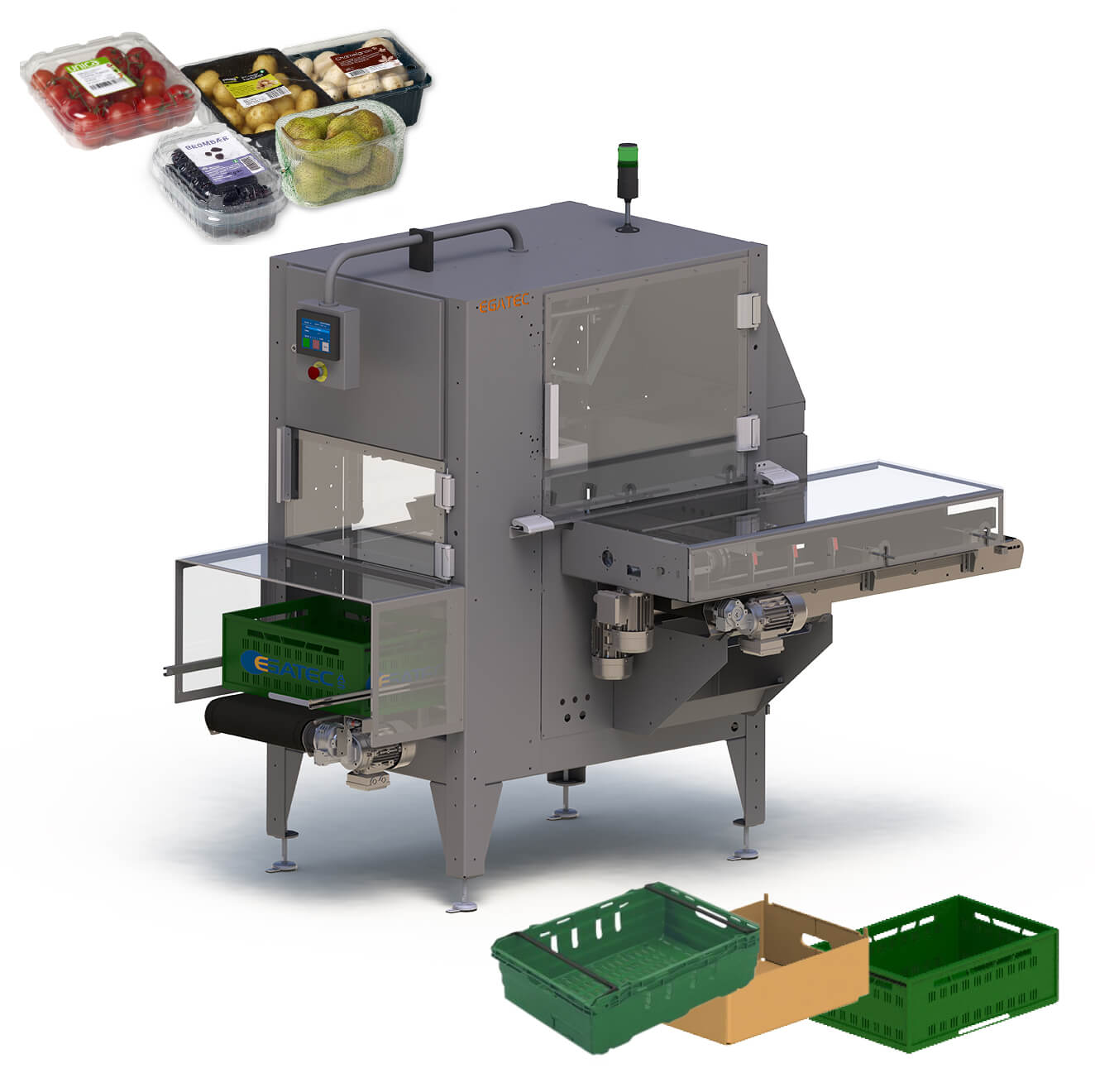 Packaging system: Parabolic Chute

Key functions
Packaging punnets, clamshells and topseal in trays

Compact footprint – efficient use of space

Painted mild steel or stainless steel

High speed – improved productivity
Application:
Packaging system:
Places products in open boxes by pushing them out of a cradle that gently rotates in the box. This means the products are handled with as much care as possible. The product is not exposed to any drop, suction or other external forces. Packaging like this, is as gentle as hand packed.
Products: All types of punnets- flowwrapped, stretchwrapped,
netwrapped, clamshells etc.
Packaging patterns for open trays
600x400mm / 400x300mm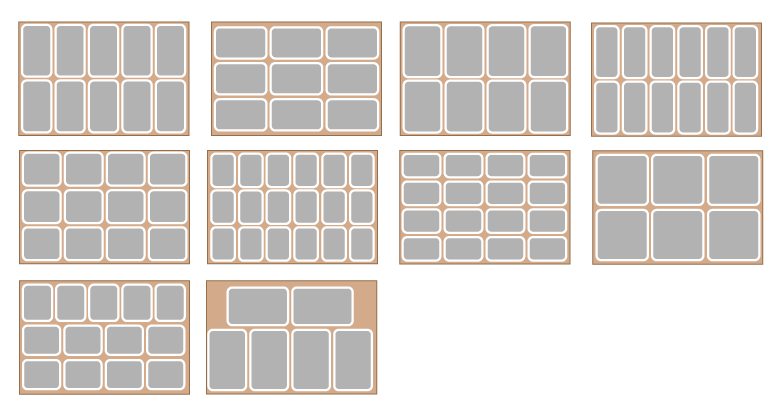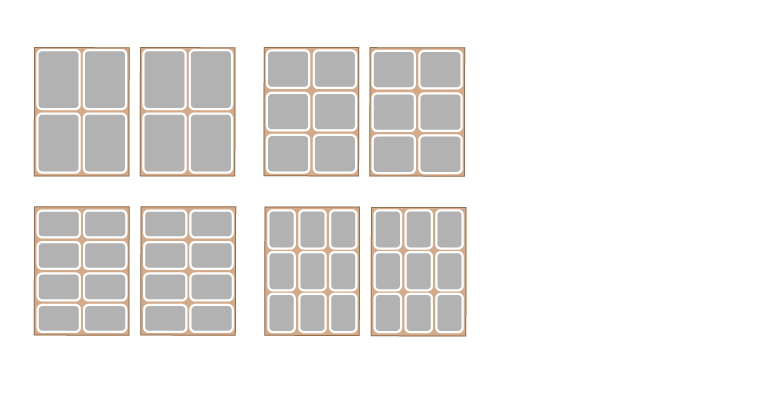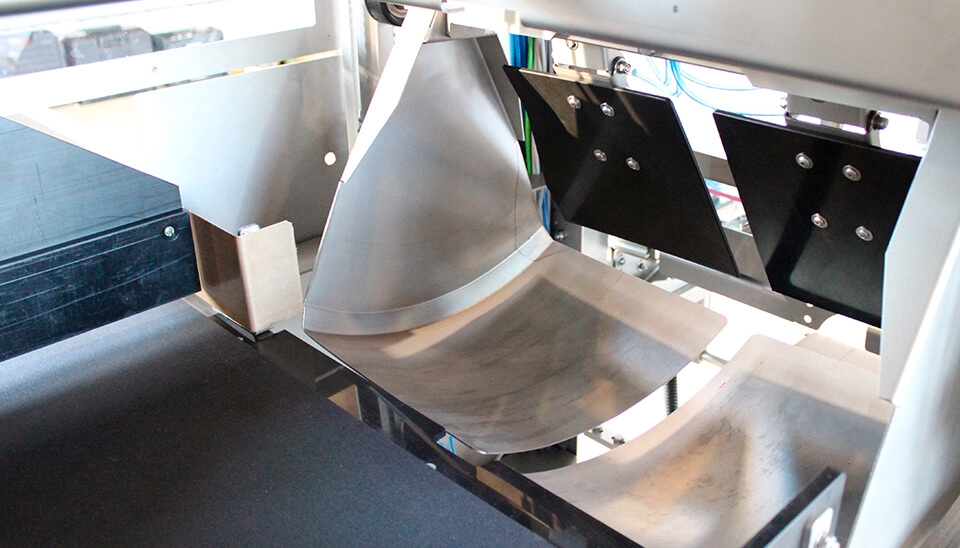 Packaging machine for all types of punnets
Case packer PC121 is for all types of punnets – flow wrapped, strech wrapped, net wrapped – and clamshels etc., packed into open trays, plastic or cardboard.
Hvidkærvej 3, 5250 Odense SV
(+45) 63 15 20 60
kontakt@egatec.dk
CVR: DK27348440
EGATEC A/S is represented world wide through a strong network of Agents.
Please contact us at (+45) 63 15 20 60, for more information.