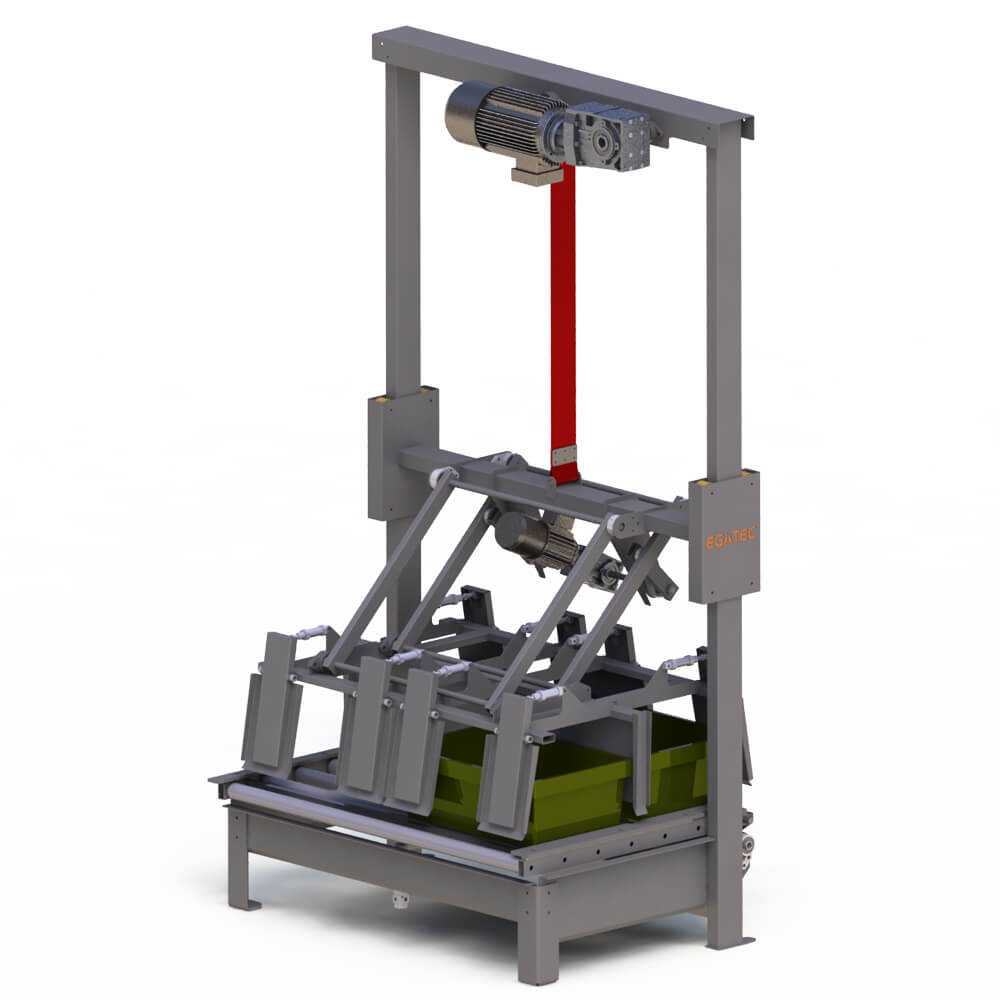 The Compact Swing Palletizer
New space saving palletizing solution which can be an extension of a case packer.
The solution for the simple palletizing with a few box sizes, patterns and pallet types.
Key functions
Compact footprint – efficient use of space

Stainless steel edition or painted steel

Grippertool or Vacuumtool

High quality Danish design and manufacture
Are you facing a manufacturing challenge?
let us help you optimize your production
Hvidkærvej 3, 5250 Odense SV
(+45) 63 15 20 60
kontakt@egatec.dk
CVR: DK27348440
EGATEC A/S is represented world wide through a strong network of Agents.
Please contact us at (+45) 63 15 20 60, for more information.