EGAcase erector
The EGAcase erector automatically erects and forms boxes and seals the bottom with either tape or hot melt glue.
The case erector operates at a speed of up to 10 boxes per minute and can easily be integrated into existing production line. 
Functions
Erects up to 10 boxes/min.
Different box sizes
Fast changeover
Hot melt or tape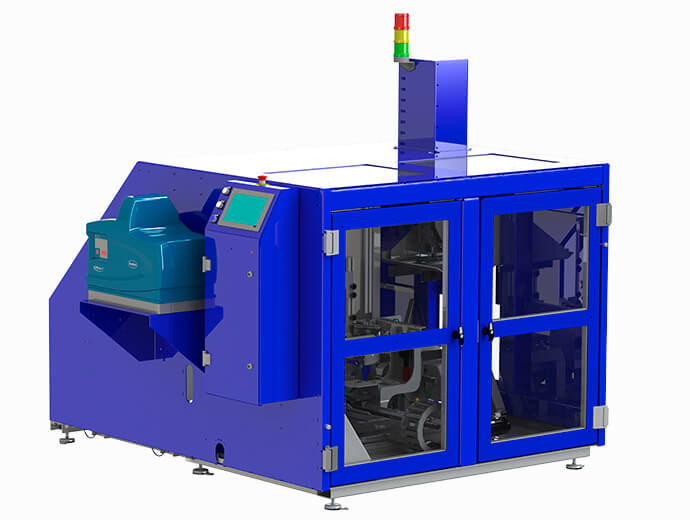 Dimensions (L x B x H): 2030 x 2200 x 2000 mm (length without the tunnel guard)
Box sizes (L x B x H): Min. 100 x 130 x 180 mm Max. 450 x 315 x 300 mm
Capacity: Up to 10 boxes per minute
Bottom sealing: Nordson hot melt or tape
Changeover time: approx. 10 minutes
Cardboard magazine length: 820 mm
Colour: Blue/orange – or after request
Material: Painted steel. Zinc plated
Minimum ceiling height: approx. 2100 mm
Weight: approx. 1000 kg
Are you facing a manufacturing challenge?
Let us help you automate your company.
 (+45) 63 15 20 60
For more information about how we can help automate your business, please contact us at