EGAwrap-around case packer
The EGAwrap-around case packer effectively folds the boxes around the products and can pack up to 15 boxes per minute. The wrap around machine can easily be changed to another format. The packaging pattern is made inside the machine either in single or double-face.
The wrap around packer enables packing in various box sizes: the width of boxes ranges from 60 to 250 mm, the length between 180 and 400 mm and the height between 80 and 220 mm. The products can as well vary in both size and shape. The range of the product sizes depends on how they are packed.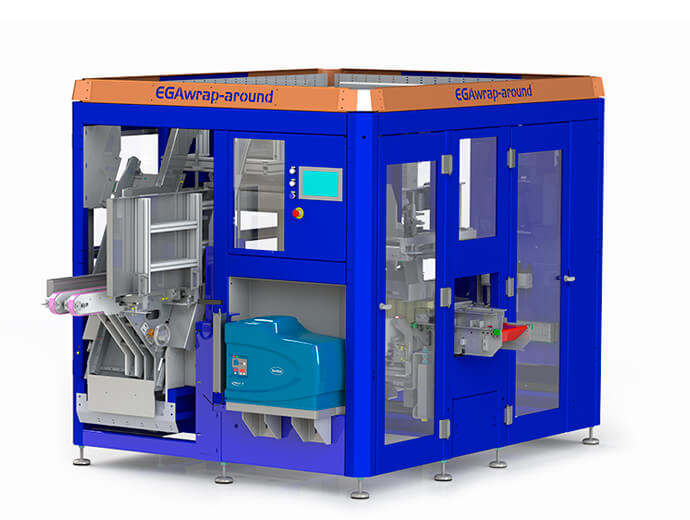 Wrap around makes a perfect fit in the box
EGAwrap-around wraps different types of honey packages into different box sizes. The machine is designed for display boxes ie. boxes with a front that simply can be opened and is ready to be put on a shelf in a supermarket.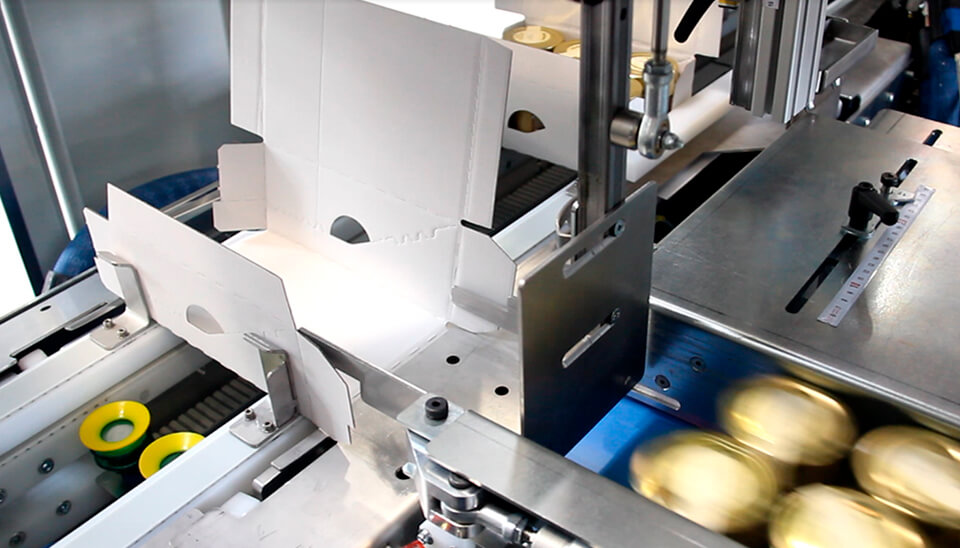 Functions
Capacity up to 15 boxes/min.
Various box and product sizes
Quick changeover
Small footprint
Silent operation
Seals the box with Nordson hot melt
Dimensions (L x B x H): 4300 x 2300 x 2144 mm with tunnel guard
Box size (mm): Box width from 60 to 250 (Box length from 180 to 400)(Box height from 80 to 220)
Capacity: Up to 15 boxes per minute (Depending on the product)
Product size (mm): Product width (Single face): 60 to 240
Product width (Double face): 60 to 120
Product length: 20 to 400 (depends on the product)
Product height: 80 to 220 (Product size and weight is taken into account)
Sealing of box: Nordson hot melt
Product weight: Depending on the product
Changeover time: Approx. 10 minutes
Cardboard magazine length: 980 mm
Colour: Blue/orange – Can be customized
Material: Painted steel. Zinc plated
Minimum ceiling height: 2300 mm
Weight: Approx. 2500 kg
Are you facing a manufacturing challenge?
Let us help you automate your company.
 (+45) 63 15 20 60
---
For more information about how we can help automate your business, please contact Jakob Lyskjær: 
Phone +45 20 18 41 92  or e-mail to jal@egatec.dk