Folds and glues precut carton around cans, jars and other products for display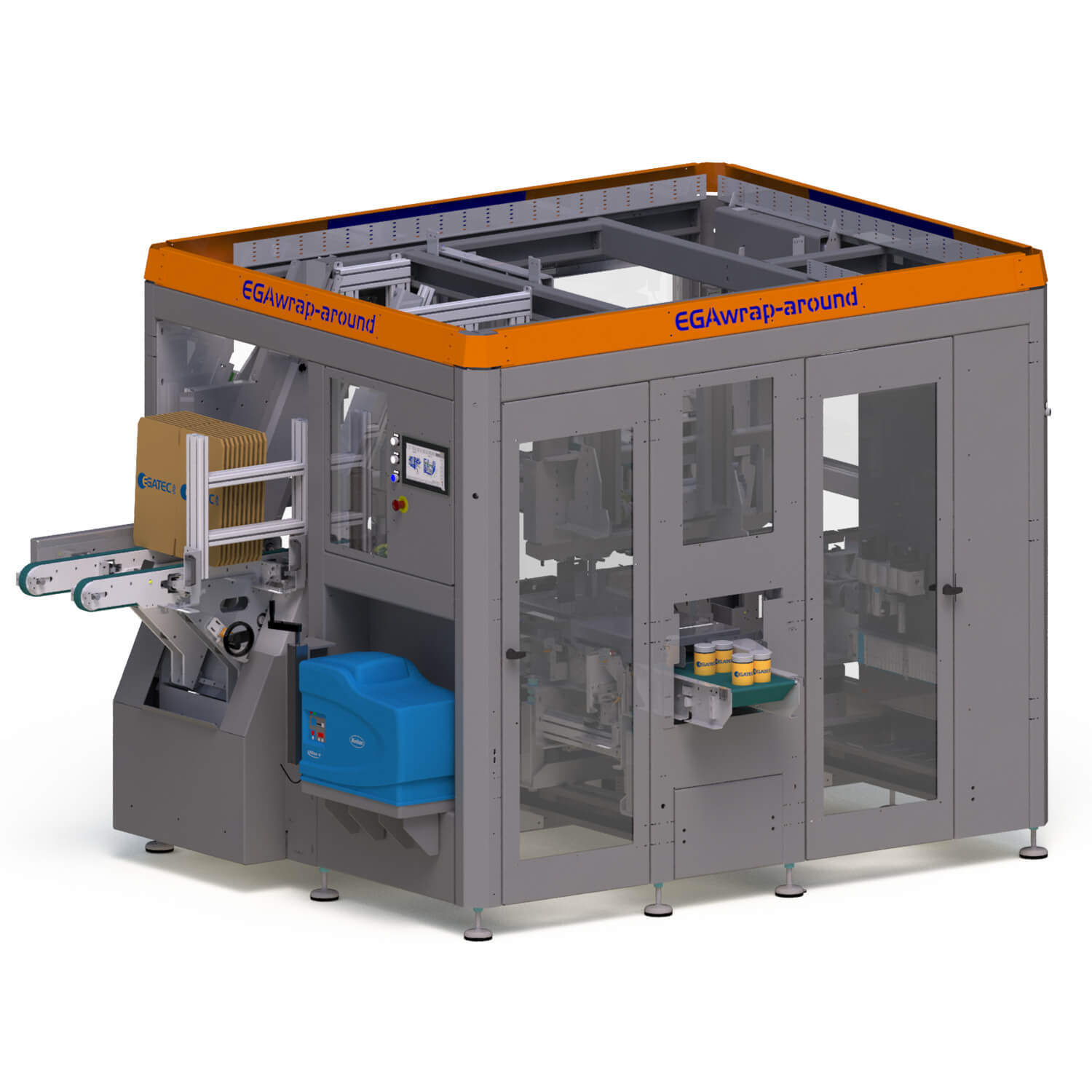 Packaging system:
Wrap-around

Key functions
Capacity Up 15 boxes/min
Sealing of box Hot melt adhesives (HMA) hot melt glue
Changeover time Approx. 10 minutes
Cardboard magazine length Customizable
Material Painted mild steel or stainless steel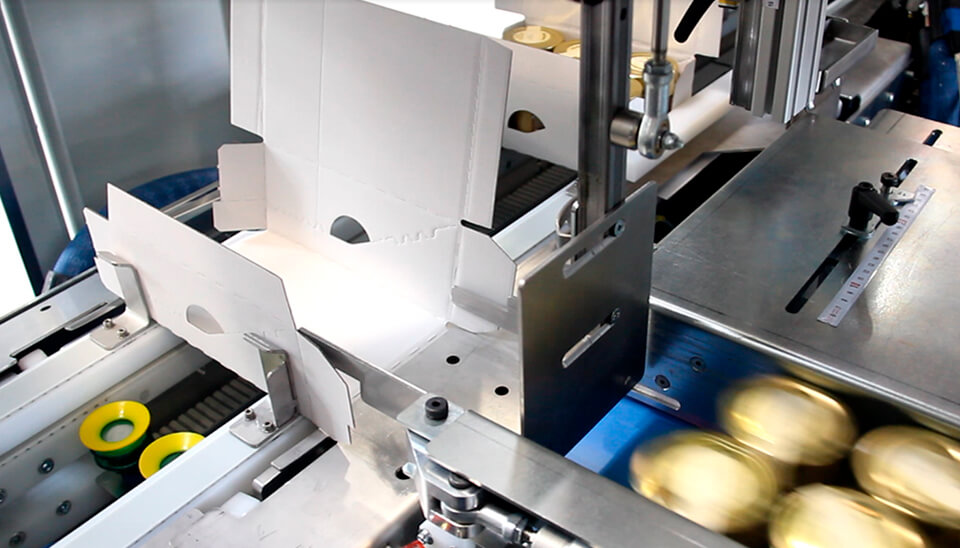 Flexible wrap around case packer
The EGAwrap-around case packer effectively folds the boxes around the products and can pack up to 15 boxes per minute. The wrap around machine can easily be changed to another format. The packaging pattern is made inside the machine and can consists of multiple rows.
Wrap around makes a perfect fit in the box
EGAwrap-around wraps different types of honey packages into different box sizes. The machine is designed for display boxes ie. boxes with a front that simply can be opened and is ready to be put on a shelf in a supermarket.
Are you facing a manufacturing challenge?
let us help you optimize your production
Hvidkærvej 3, 5250 Odense SV
(+45) 63 15 20 60
kontakt@egatec.dk
CVR: DK27348440
EGATEC A/S is represented world wide through a strong network of Agents.
Please contact us at (+45) 63 15 20 60, for more information.