EGApacker packaging machine
EGApacker is an automated packaging machine that effectively erects, bottom seals and packs the box. We deliver EGApacker as a standard case packer that is customized your needs. We analyze your products and supply you with the best suited tool.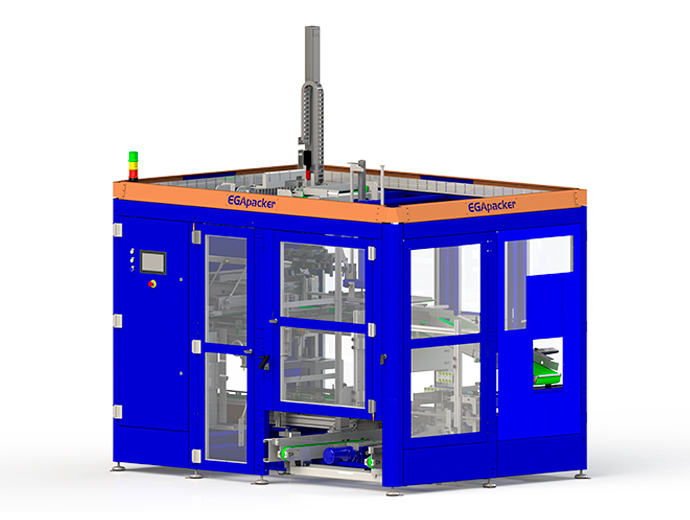 Watch the EGApacker packaging machine in action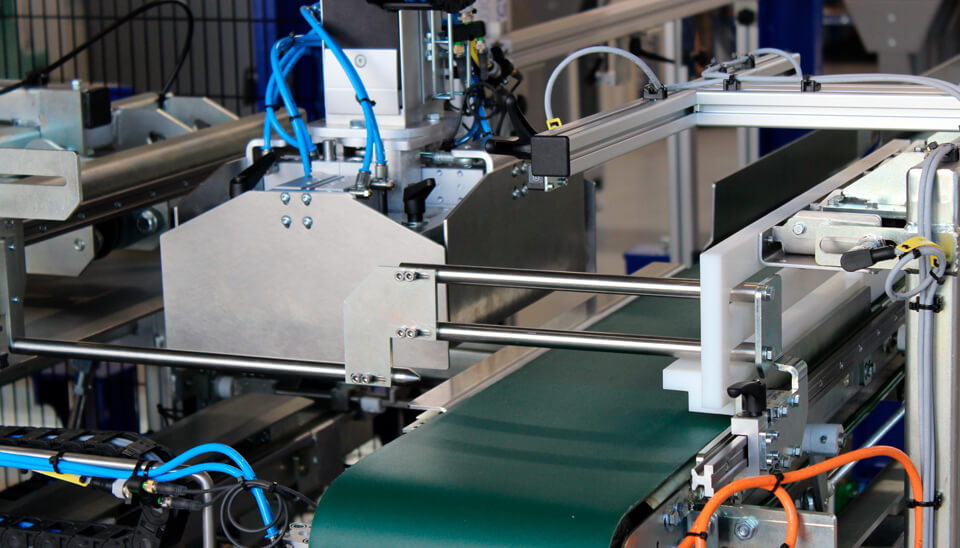 Functions
Intergrated cardboard magazine

Changeover time less than 10 minutes

Customized for your production

Capacity up to 12 boxes/min.

Silent operation

Small footprint

Can handle products up to 20 kg/layer

Userfriendly controlsystem

Low service costs
Options
Automatic changeover

Stainless steel edition

Grippertool or Vacuumtool

Hot melt sealing (bottom)
Dimensions (L x B x H): 2700 x 2000 x 2123mm (3080 with telescope)
Box size (L x B x H): Min: 180 x 130 x 100mm Max: 600 x 400 x 350mm
Capacity: Up to 12 boxes/min.
Inlet conveyor length: 1400mm
In- and outlet conveyor: Lenght and width is customizable
Product weight: Max. 20 kg.
Changeover time: Max. 10 min.
Outlet conveyor width: 400mm
Bottom sealing of box: Tape
Cardboard magazine length: 800mm
Colour: Blue/orange or after request
Material: Painted steel. Zinc plated
Ceiling height: 3080mm
Weight: 1.500kg
Are you facing a manufacturing challenge?
let us help you automate your company.
 (+45) 63 15 20 60
For more information about how we can help automate your business, please contact us at