BD606-15 – Bag drop

Packaging machine
Packaging fresh fruit, frozen meat and vegetables in bags and nets up to 15 kg.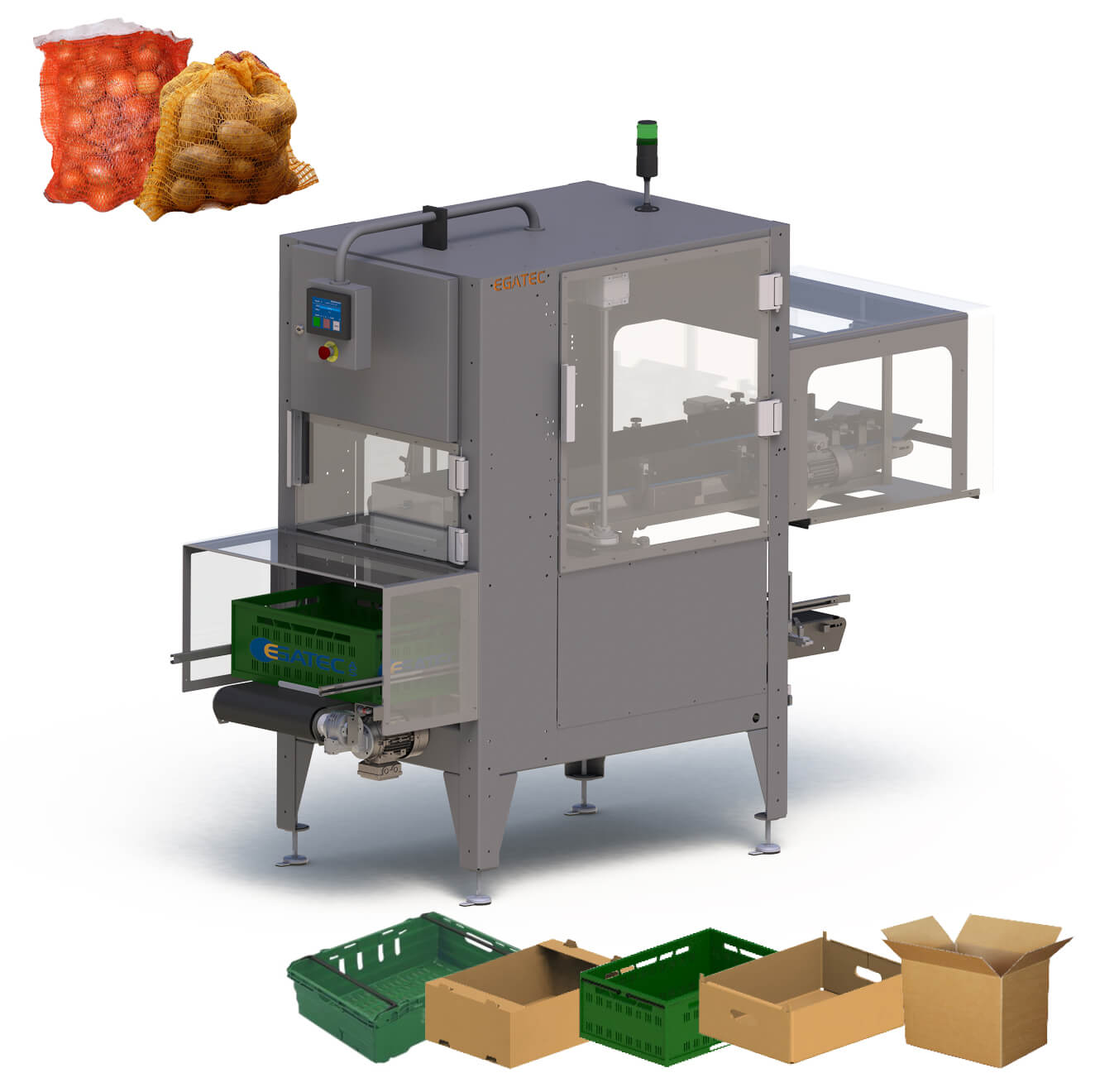 For fruit and vegetables packaging
Packaging system: Bag drop 15 kg

Key functions
Handeling bags and nets up to 15 kg.

Compact footprint – efficient use of space

Stainless Steel construction

High speed – improved productivity
Application:
Packaging system:
Packs the product into open boxes by dropping the product in the desired position. The cassette is stationary. It is possible to drop multiple products at once.
Products: All types of bags up to 15 kg
Please note: BD606-15 can handle products up to 15 kg. BD606 is equipped to handle maximum 5 kg bags.
Packaging pattern for open trays
(600x400mm)

Hvidkærvej 3, 5250 Odense SV
(+45) 63 15 20 60
kontakt@egatec.dk
CVR: DK27348440
EGATEC A/S is represented world wide through a strong network of Agents.
Please contact us at (+45) 63 15 20 60, for more information.