Packaging and palletizing of fruits and vegetables
System Frugt A/S automates the packaging process of fruits and vegetables for the grocery stores across the country.
The challenge
The packaging process at System Frugt A/S was characterized by manual and repeated work. At the same time, the challenge was that they encountered 60 different fruits and vegetables in different packing types – many in small series.
The requirement was therefore an automated packaging and palletizing line that could handle these many different products and different types of packing including fast conversion due to the small series.
The solution consists of an automatic tray erector (3 sizes), a case packer and an EGApicker pallet cell including internal transport between the cells.
Bags, punnets, net etc. are transported directly to a modified case packer A-one PC121 and packed into open trays.
EGAtray erector feeds the case packers automatically with 3 different tray sizes, each with a capacity of 15 boxes / min. Depending on the product and the tray, A-one PC121 packs approx. 70 trays per. minute.
The A-one machine packs 2 boxes simultaneously, which are transported to a pusher, pushing one box at a time into the palletizing robot EGApicker.
EGApicker is based on a portal robot with X, Y, Z axis. The gripper tool is designed to lift 4 boxes at a time. The cell has 2 pallet magazines and 3 buffer lanes. When a pallet is full, it continues to a station that corrects the trays and ensures stability before continuing forward on the chain conveyors.
Generally, the whole line is space-saving and compact. EGApicker is developed as a "low rider version" as the max. ceiling height was 3 m. There is an integrated emergency line stop, so the whole line can be stopped incl. flow packer.
"We are fully satisfied with the whole process"
Kirsten Christiansen, Afdelingsleder – System Frugt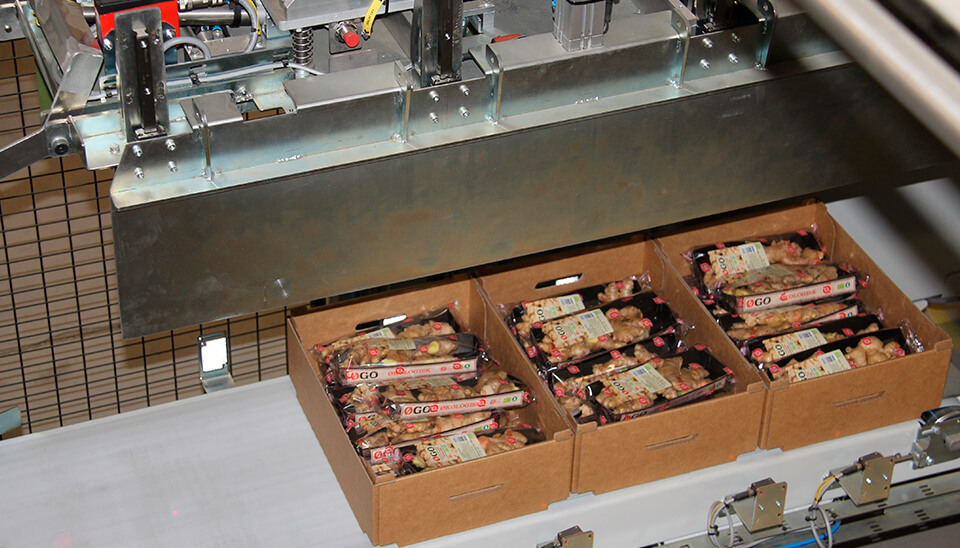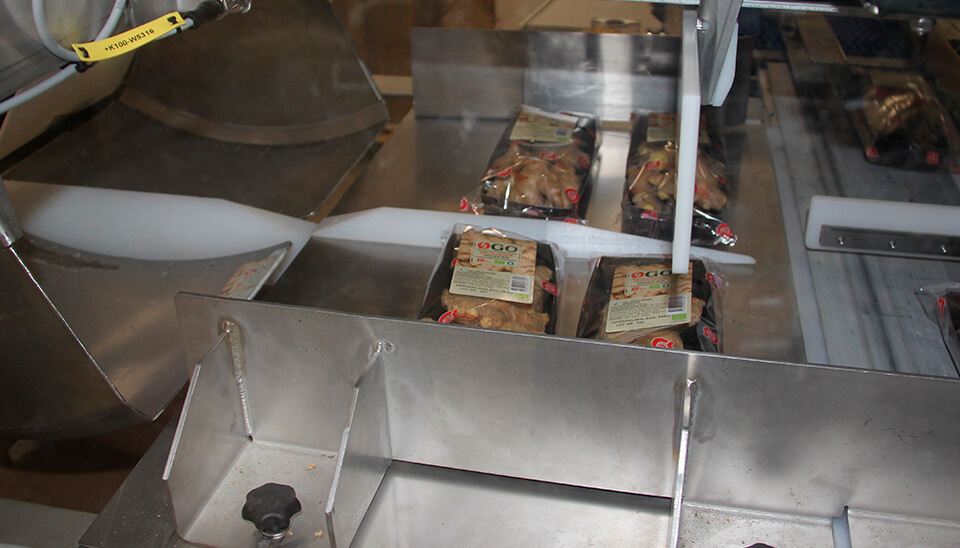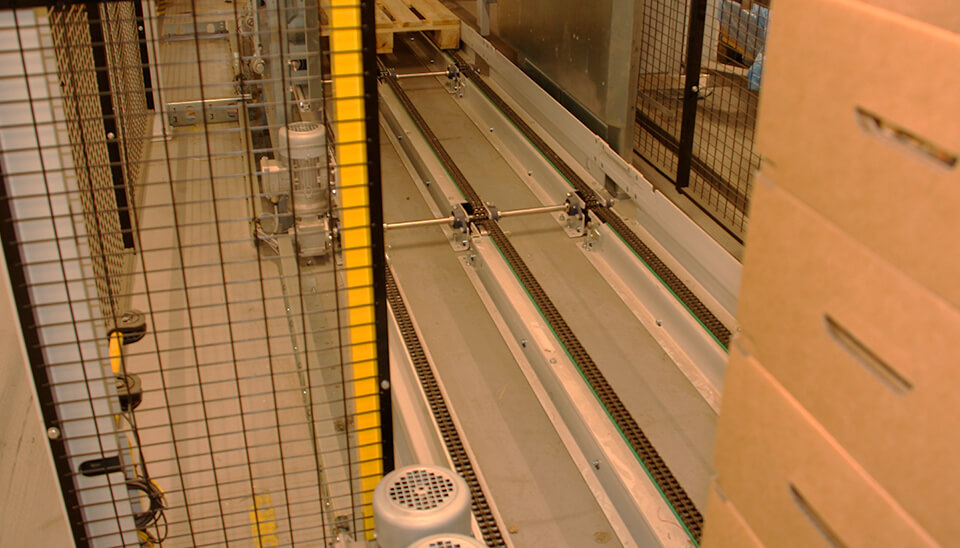 About System Frugt A/S
System Frugt, located in Tilst by Århus, offers a wide range of fresh fruits and vegetables, nuts and dried specialties as well as snacks.
Are you facing a manufacturing challenge?
Let us help you automate your company.
(+45) 63 15 20 60
Hvidkærvej 3, 5250 Odense SV
(+45) 63 15 20 60
kontakt@egatec.dk
CVR: DK27348440
EGATEC A/S is represented world wide through a strong network of Agents.
Please contact us at (+45) 63 15 20 60, for more information.