EGAtray erector
EGAtray erector is a Danish produced quality machine for automatic erecting of cardboard trays with a capacity of up to 15 trays per minute. 
The tray erector is designed for self-locking cardboard trays in different sizes without the use of glue or tape. 
Watch the

EGAtray erector

machine in action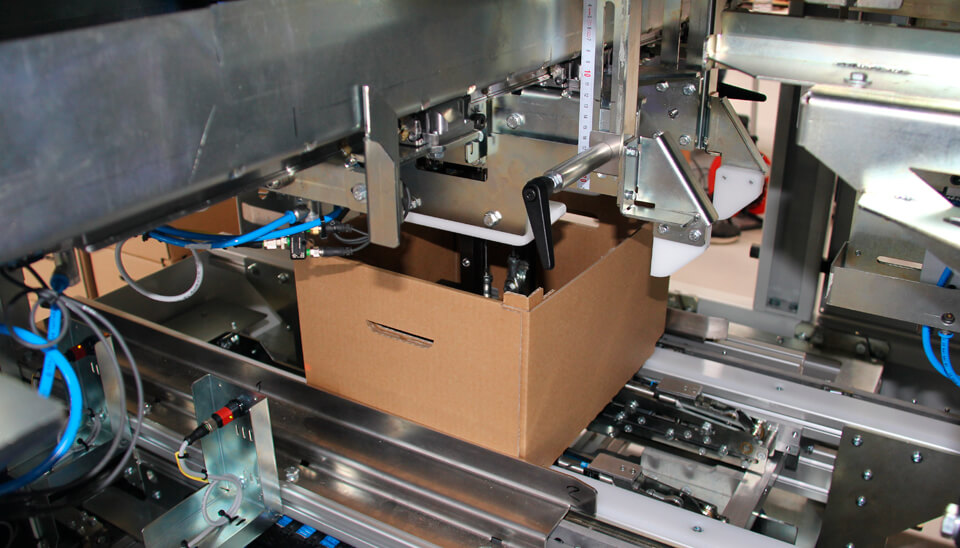 Function
Up to 15 trays per minute
Different tray sizes
Fast changeover
Changeable cardboard magazine
Are you facing a manufacturing challenge?
Let us help you automate your company.
 (+45) 63 15 20 60
Dimensions (L x B x H): 2700 (3600 with the tunnel guard) x 1800 x 2900 mm
Tray sizes (mm): Width from 200 to 600 / Length from 200 to 400 / Height from 85 to 210)
Capacity: Up to 15 trays per minute (depends on the tray size)
Sealing of the tray: Self-locking trays
Changeover time: approx. 10 minutes
Cardboard magazine height: 1300 mm
Colour: Blue/orange – or after request
Material: Painted steel. Zinc plated
Minimum ceiling height: approx. 3000 mm
Weight: approx. 2500 kg
For more information about how we can help automate your business, please contact us at